(Psst – for a LOT more customer photos, check out my Instagram feed!)
Happy customers make my world go round. Thank you for supporting me and for decorating your home with my work. If you have a picture of yourself with one of my prints, or a picture of a framed print in your home (or even a greeting card :D) feel free to email it to me. It will be my pleasure to post it here.
Embellished prints of "Violet", "Saffron" and "Peony" notecards, beautifully framed on Jim's walls.
---
Catherine (from the UK! Yay overseas customers :D) decorated her bathroom with the "Merprince" and "Rescued" sketch prints.
---
Heather and her copy of "Hiss for Me" sketch.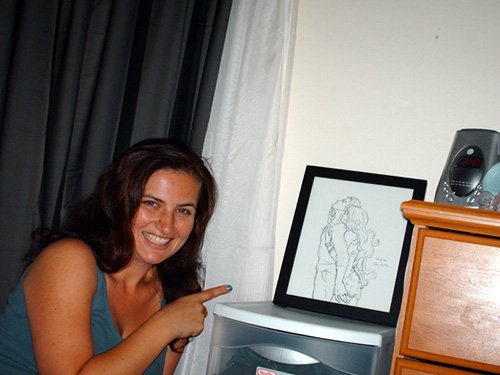 ---
A peek in Tram's room, where you can see a framed print of "Soothe the Savage Beast" color print.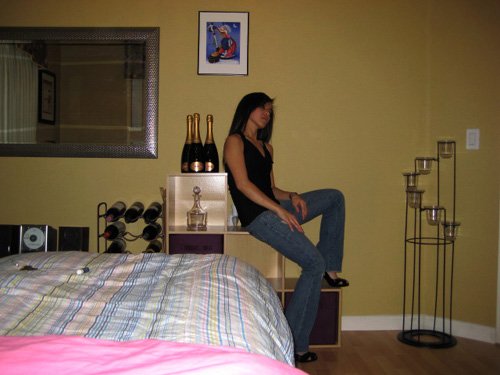 ---
Derrick showing off his copy of "The Party Dress"color print.