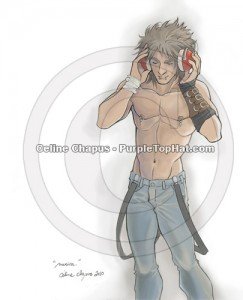 Welcome to the Shoppe! Here you can find ☆ Color Prints to put on your wall, all standard sized and ready to frame.
☆ Mini Prints are 5×7 reproductions of my color prints.
Also available are ☆ Sketches taken directly from my sketchbooks, by popular demand and also standard sized.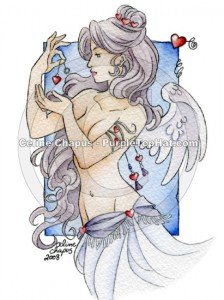 Compact 4×5 ☆ Note Cards are a terrific way to brighten someone's day! The angels of the Heart Suite certainly can't wait to brighten yours.
Pretty beaded ☆ Bookmarks for book lovers. All bookmarks are handmade and laminated by the artist herself.
And don't forget to check the ☆ Commissions!